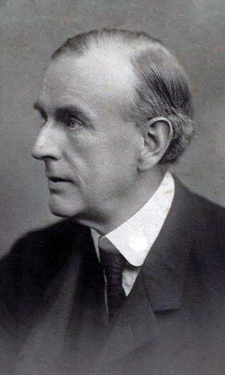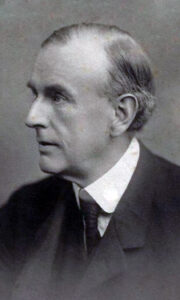 Alan Gray (23 December 1855 – 27 September 1935) was an English organist and composer.
Born in York, Gray attended St Peter's School and initially trained as a solicitor, qualifying in 1881.  But after musical studies with Edwin G Monk at York Minster he turned to music, studying as an undergraduate at Trinity College, Cambridge, where Charles Villiers Stanford came across him. From 1883 until 1893 he was Director of Music at Wellington College. Other staff members in the music department at the same time were A H Fox Strangways and Hugh Allen. In 1893 he returned to Cambridge to be organist at Trinity College, succeeding Stanford. One of his organ pupils was Ralph Vaughan Williams. He remained there until 1930. During the war Gray was badly affected, losing two of his three sons towards the end of the conflict. He died in Cambridge, aged 79.
Among his compositions are liturgical music for Morning and Evening Prayer and the Office of Holy Communion for use in the Church of England according to the Book of Common Prayer: the Magnificat and Nunc dimittis in F minor for double choir (1912); a setting of Holy Communion in G; and several anthems, including perhaps his best known piece, What are these that glow from afar (1915), words from Christina Rossetti's poem Martyrs' Song), and dedicated "To the Memory of the Brave." There is also a collection of descants to various hymn tunes.
During the war Gray composed a cycle of partsongs entitled 1914 which set three of the five poems in Rupert Brooke's collection 1914 and Other Poems; an Elegy (1915) for organ and strings (or solo organ) in memory of the composer W C Denis Browne, who had been the organ scholar at Clare College, Cambridge and who died in action in 1915. There are a number of other works for organ, for violin solo and for voice and orchestra, set to religious and secular texts.
(Wikipedia.org, Alan Gray)