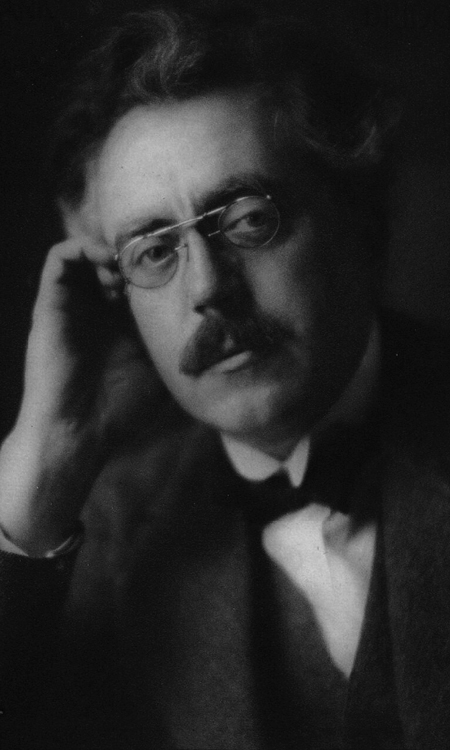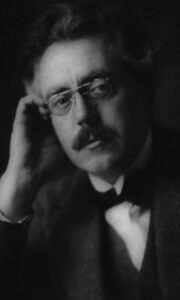 Frank Bridge was born in Brighton, the ninth child of William Henry Bridge (1845-1928), a violin teacher and variety theatre conductor, formerly  master lithographic printer from a family of cordwainers, and his second wife, Elizabeth (née Warbrick; 1849-1899). His father "ruled the household with a rod of iron" and was insistent that his son spend regular long hours practicing the violin; when Frank became sufficiently skilled, he would play with his father's pit bands, conducting in his absence, also arranging music and standing in for other instrumentalists. He studied at the Royal College of Music in London from 1899 to 1903 under Charles Villiers Stanford and others. He played the viola in a number of string quartets, most notably the English String Quartet (along with Marjorie Hayward), and conducted, sometimes deputizing for Henry Wood, before devoting himself to composition, receiving the patronage of Elizabeth Sprague Coolidge.
According to Benjamin Britten, Bridge had strong pacifist convictions, and he was deeply disturbed by the First World War, although the extent of his pacifism has been questioned in recent scholarship. During the war and immediately afterwards, Bridge wrote a number of pastoral and elegiac pieces that appear to search for spiritual consolation; principal among these are the Lament for strings, Summer for orchestra, A Prayer for chorus and orchestra, and a series of pastoral piano works. The Lament (for Catherine, aged 9 "Lusitania" 1915), for string orchestra, was written as a memorial to the sinking of the RMS Lusitania. The piece was premiered by the New Queen's Hall Orchestra, conducted by the composer, on 15 September, at the 1915 Proms, as part of a programme of "Popular Italian music", the rest of which was conducted by Henry Wood.
Bridge privately taught Benjamin Britten, who later championed his teacher's music and paid homage to him in the Variations on a Theme of Frank Bridge (1937), based on a theme from the second of Bridge's Three Idylls for String Quartet (1906). However, Bridge was not widely active as a teacher of composition, and his teaching style was unconventional – he appears to have focused on aesthetic issues, idiomatic writing, and clarity, rather than exhaustive technical training. Britten spoke very highly of his teaching, saying famously in 1963 that he still felt he hadn't "yet come up to the technical standards" that Bridge had set him. When Britten left for the United States with Peter Pears in 1939, Bridge handed Britten his Giussani viola and wished him 'bon voyage and bon retour'; Bridge died in 1941 without ever seeing Britten again.