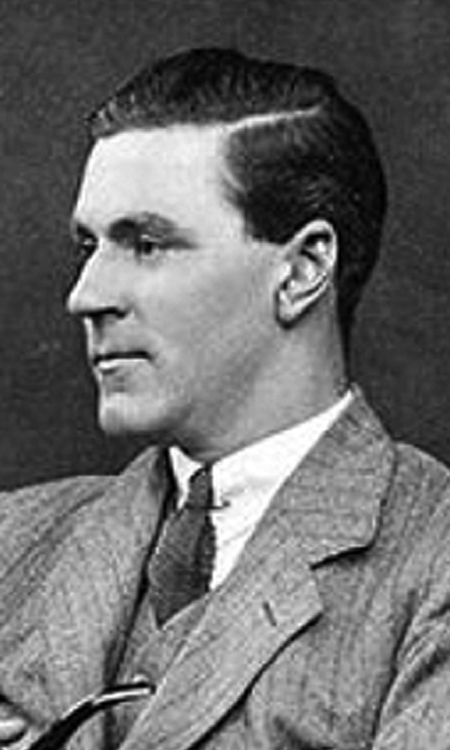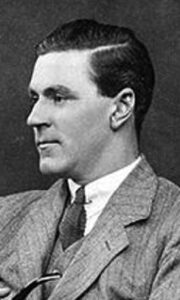 Benjamin James Dale (17 July 1885 – 30 July 1943) was an English composer and academic who had a long association with the Royal Academy of Music. Dale showed compositional talent from an early age and went on to write a small but notable corpus of works. His best-known composition is probably the large-scale Piano Sonata in D minor he started while still a student at the Royal Academy of Music, which communicates in a potent late romantic style.
Despite an indifferent record at school, by the age of 14 Dale was already an accomplished organist and had written a small collection of compositions, including a concert overture called Horatius. Benjamin left school at the age of 15 to enroll as a student of the Royal Academy of Music (RAM).  He started at the RAM in September 1900, on the same day as Arnold Bax, another promising pianist-composer, who became a lifelong friend.  There he reunited with an early playground companion, the concert pianist and composer York Bowen, who also remained an especially close friend for the rest of Dale's life.  Like the others, Dale studied composition under Frederick Corder, a supporter of Wagner and biographer of Liszt who epitomized the progressive musical climate of the RAM under the direction of Alexander Mackenzie (contrasting with the more conservative Royal College of Music, where composition was Stanford's domain).
While studying at the RAM, Dale worked on several compositions, including the first movement of a piano trio, a complete organ sonata, two concert overtures (one inspired by Shakespeare's The Tempest), the Concertstück for organ and orchestra, and his first published work, the Piano Sonata in D minor.
Composed between 1902 and 1905 and dedicated to York Bowen, Dale's piano sonata is a large-scale virtuoso work in just two movements, the second of which combines slow movement, scherzo and finale in a set of variations, a form apparently influenced by Tchaikovsky's Piano Trio.  Commentators have discerned various other influences and echoes within this eclectic work, including Liszt's Sonata in B Minor, Schumann's Fantasie in C, Balakirev's Islamey, Glazunov's first piano sonata and Wagner's Liebestod. In the opinion of Francis Pott, "the swirling arpeggiation and rich variety of gesture imply an attempted pianistic parallel to Wagnerian and Straussian orchestration, thus carrying the illusion of symphonic transcription to new places".
By this time, Dale had established himself as a successful composer and teacher, having been appointed Professor of Harmony at the RAM in 1909.  In 1912, Henry Wood conducted Dale's Concertstück for organ and orchestra at the Proms, with Frederick Kiddle at the organ in what was probably its last performance to date.  Wood was an admirer of Dale's music and described his once popular orchestral setting of Christina Rossetti's Before the Paling of the Stars (composed in 1912) as "a choral gem."
The outbreak of World War I caught Dale traveling to the Bayreuth Festival on one of his holiday trips to Germany.  While being kept under parole in Nuremberg as an enemy alien, Dale wrote three song settings (including two part songs), his first new compositions since 1912.  In November, Dale was interned in the civilian internment camp at Ruhleben, near Berlin, along with several other prominent musicians, including fellow composer and RAM professor, Frederick Keel, who was in the same barracks.   In 1918, Dale was released early from Ruhleben after breaking his arm, being allowed to stay on a farm in the Netherlands for the duration.
Despite deteriorating health after the war, Dale was able to travel round the world, examining in Australia and New Zealand for the Associated Board of the Royal Schools of Music. He started composing again and became professor of harmony and later Warden at the Royal Academy of Music. He also worked for the BBC's Music Advisory Panel. In the post war period, Dale composed several chamber works for violin including a large scale Violin Sonata (1921–22).  An anthem, A Song of Praise, followed in 1923. His last major work was the orchestral The Flowing Tide (1943), which has strong elements of Debussian Impressionism combined with Romanticism.
Dale died in July 1943 in London, aged 58, after collapsing during one of the final rehearsals for the première of The Flowing Tide.