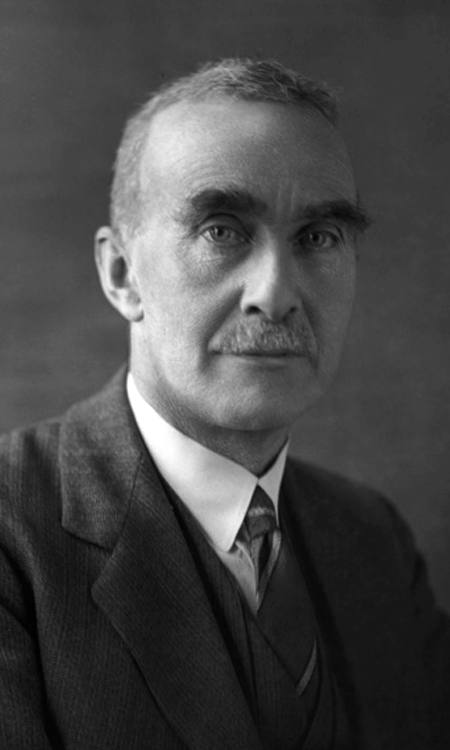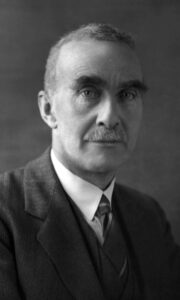 Cyril Bradly Rootham (5 October 1875 – 18 March 1938) was born in Redland, Bristol, to Daniel Wilberforce Rootham and Mary Rootham (née Gimblett Evans). His father was a well-known singing teacher whose students included Clara Butt, Eva Turner and Elsie Griffin, and he was also a director of the Bristol Madrigal Society.
After attending Bristol Grammar School, Rootham initially entered St John's College, Cambridge, as a sizar in 1894 to study classics. Graduation in 1897 was followed by a second bachelor's degree, this time in music, which he completed in 1900. Rootham continued his musical education at the Royal College of Music where he studied under Marmaduke Barton, Walter Parratt, Hubert Parry and Charles Villiers Stanford, among others.
Rootham's first professional appointment was as organist of Christ Church, Hampstead, where in 1898 he succeeded the composer Walford Davies. This was followed by a brief period as organist at St. Asaph Cathedral in north Wales in 1901. In the same year, Rootham was appointed organist at St John's College, Cambridge, a post he held until the end of his life.
In 1909, Rootham married Rosamond Margaret Lucas who supplied him with support and encouragement. Their son Jasper St John Rootham was born in 1910.
In 1912, Rootham became conductor of the Cambridge University Musical Society (CUMS). Under his enterprising leadership and programming, the CUMS exerted a significant influence on English musical life of the time. Rootham revived Handel oratorios, Mozart operas and other currently neglected works by Purcell and others. E. J. Dent and others are usually credited with the textual preparation, but Rootham was responsible for their musical success. The CUMS concerts also promoted modern music such as Zoltán Kodály's Psalmus Hungaricus, Arthur Honegger's Le roi David and Ildebrando Pizzetti's Mass and Piano concerto, all led by Rootham. In 1930 Rootham invited several contemporary composers to the concert; Manuel de Falla, Kodály and Honegger attended, as did Kathleen Long. Rootham's genial manner and enviable physique (as a student he had excelled in athletics) made him highly popular amongst students. This popularity helped the success of the CUMS concerts, all of which were largely extracurricular.
In 1914 Rootham had become a Fellow of St John's after taking over the post of University Lecturer in Form and Analysis of Music. In 1924 he was made Senior Lecturer in Counterpoint and Harmony. Rootham was also a much appreciated teacher of orchestration. His many students included Arthur Bliss, Arnold Cooke, Christian Darnton, Armstrong Gibbs, Patrick Hadley, Walter Leigh, Basil Maine, Robin Orr, Bernard Stevens and Percy Young.
As much as he promoted the works of other composers, Rootham did relatively little to push his own compositions into the repertoire. He conducted the first performance of his opera The Two Sisters in 1922 and three years earlier his own setting of Laurence Binyon's For the Fallen (which sparked a controversy as Elgar's setting of the same poem was published shortly after Rootham's, though neither composer was individually responsible for starting the dispute). Rootham's continued involvement with the CUMS included a performance of Handel's Semele and the revival of the tradition of triennial performances of Greek plays with newly composed music, a tradition which continued even after his death.
Later in his life Rootham was plagued by illness. On developing progressive muscular atrophy following a stroke his active involvement in the CUMS was left to Boris Ord (from 1936). He completed a few works including City in the West and his three movement Second Symphony, the orchestration for which was completed by his close friend Patrick Hadley.
Rootham died in 1938, aged sixty-two, while still at the height of his creative powers.